WGS is a school offering classes form kindergarton to year 12 located in NSW, Australia. It is a Islamic school with providing quality education since 2016.
The website was designed in wordpress while keeping the design consistent such that it is optimal to be used different size devices. Furthermore, user friendly navigation design is implemented using call to actions & accordations to answer the relevant queries on the go.
Website followed a well Planned Information Architecture. I ensured that the readability and useability was designed properly by using contrasting colour scheme. To make it more valuable, good usability techniques were implemented to provide a seamless experience for visitors and improved chances of success. Also, search engine optimization is considered while developing the website.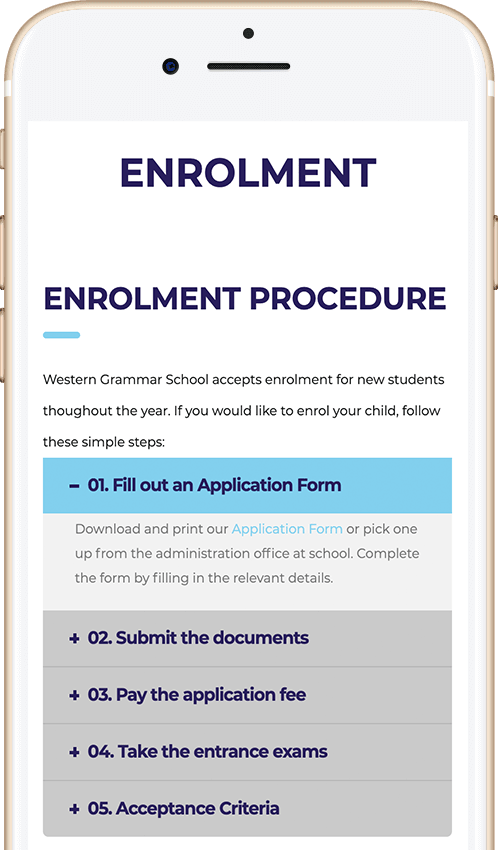 Partner with me
Since 2013, I've been designing & developing websites and managed to do tricky integrations. I work closely with top notch designers and content writers to create your perfect website.