Located in the heart of Islamabad, Berserk is the city's first full-fledged creative agency & media production house. It is 360 degree solutions provider. With a team of creative and tech-savvy professionals, Berserk crafts evocative and engaging narratives that leverage your brand and touch the lives of the community.
From hosting to designing the website, I gave attention to minor details to bring the best out of Berserk's website. Implementing SEO and ranking it on the google gave berserk myriad of converting customers.
To begin, I delved deep inside the keyword research using Ahref and Google trends due to which I was able to implement URL optimization, Title tags, Headings, Meta Descriptions, Alt tags and Focus key phrases to all the pages of website consequently ranking the website for certain keywords. To monitor the traffic, I've integrated the google analytics and google search console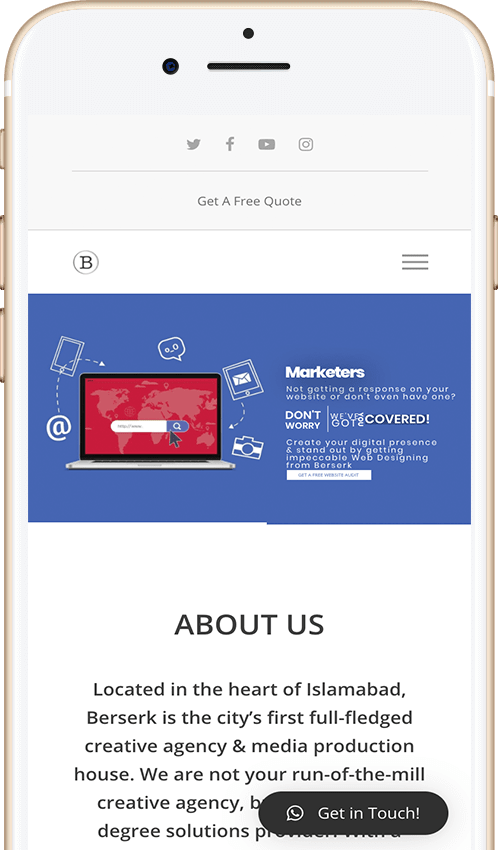 Partner with me
Since 2013, I've been designing & developing websites and managed to do tricky integrations. I work closely with top notch designers and content writers to create your perfect website.